Trying to understand what your
child is saying?
Talk, laugh and sing with your child with ease.
We assist with helping your child get over developmental delays in speech and language while they are young. Our services also cover stuttering, articulation, AAC, phonology, and language.
… falling behind when compared to how other kids of their age speak?
… mispronouncing certain words?
… switching or swapping letter sounds?
… struggling to put thoughts into words?
… needing help and training to use AAC?
Children who receive help early have a better chance of succeeding in school and life. Toucan Talk provides a multi-dimensional approach to help your kids thrive. We can help with:
provide you coaching and strategies to help keep your child's progress stay consistent
giving an initial and continuous assessment to keep your child's development on the right track
practicing exercises and activities that are play-based and enjoyable for your child
Speech Therapy
Services Offered
Articulation and Phonology
Help your child articulate better by learning about the proper movement and placement of their lips, tongue and jaw to produce correct speech sounds.
Make sure that your child is hitting their language milestones through consistent practice of sounds, words and sentences in non-verbal communication
Early Intervention
(Speech Service)
Get access to support and address concerns early for your child's speech and language development.
Help your child thrive and enjoy meals and a variety of food and taste textures to help maintain weight and use different utensils to aid in feeding and swallowing.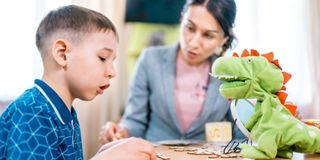 Minimize repetitions and stops caused by stuttering through multiple strategies that include gross/ fine motor skills, sensory, play, cognitive skills, and more to help your child express themselves better through conversations.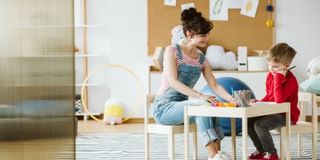 Use alternative and augmentative communication with complete confidence through training and practice at home. 
When you choose
Toucan Talk

your child will…
speak more confidently in every environment
practice good speech habits as recommended for their development
overcome speech challenges with ease and professional guidance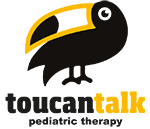 Serving Lake County Florida and surrounding area.