BA Early Childhood Education and Special Education
Certified Child Development Specialist (ITDS)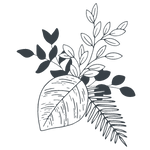 I am currently residing in Clermont, Florida, where I am certified as an Infant Toddler Developmental Specialist.
Originally from the United Kingdom, I have over 20 years of early intervention knowledge and experience within the fields of special educational needs and crisis intervention, ranging from 0-18 years old, with over 10 years being within early years special education.
My role in the U.K. was to support children within their natural environment, being either at home, daycare or an educational setting. This included guiding and supporting those who worked with the child as well as their parents.
Another part of this role was to provide support, advice and guidance to children with or at risk of developmental delays and their families as well as providing training and coaching to the early years setting. This is what I continue to do with passion to this day.
BA with Honors in Early Childhood Education & Special Education
University Of East London, University Way, London, E16 2RD.
NVQ 3 Early Childhood & Education.
West Herts College, Dacorum Campus, Marlowes, Hemel Hempstead, Herts, HP1 1HD
HNC Managing Care
West Herts College, Dacorum Campus, Marlowes, Hemel Hempstead, Herts, HP1 1HD
GNVQ 3 Health & Social Care
Distinction.
West Herts College, Dacorum Campus, Marlowes, Hemel Hempstead, Herts, HP1 1HD
GCSE English Language C, GCSE English Literature B, GCSE Math C, GCSE Double Science C & C, GCSE Child Development B, GCSE Design & Realisation B, GSCE Geography C ,GCSE French E
Tring School, Mortimer Hill, Tring, Herts, HP23 5JD
License/Certification to Practice
Infant Toddler Development Specialist certification.
Enrolled in Medicaid as an Early Provider No: 106027400.
LEVEL 2 background screening completed and cleared.
National Provider Enrolment Number: 1447884663
Both my sons participate in sports, swimming and football (soccer), I love to support them. We support various teams in our house from football, basketball to baseball. I also love to bake.
Toucan Talk is geared towards play-based therapy for children of all ages. We place great emphasis on
social/emotional learning and sensory play.
Through our therapy, we help you discover the best activities to engage with your child. In-depth understanding and adaptation of your child's needs makes sure that each moment of play is individually inclusive, beneficial, and unique to them.
We combine also effective techniques from both the UK and the US to find the best therapy activities for your child. Many families found their child's ideal way to communicate through our unique approach.
With a background in the early childhood field and also special education field, we deliver a multi-dimensional approach towards supporting you and your child for a growth-oriented childhood development.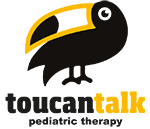 Serving Lake County Florida and surrounding area.